You'll love the reliability and flexibility, and your child will love our proven early education curriculum and fun, safe, secure environment.
The day care program at Grand Maa School
Preschool is a large year. We've designed our program to provide you with entire self assurance in each component of your child's experience; from fitness and safety; to ready-for-faculty curriculum; to the whole help of skilled teachers. Just as important, our program is primarily based totally on what studies say first-rate prepares kids for kindergarten…and all of the large steps ahead. Safety, security, and cleanliness practices that meet or exceed all state, local, and countrywide guidelines.
If you're ready for more info, we'd love for you to come visit us
Our preschool program includes: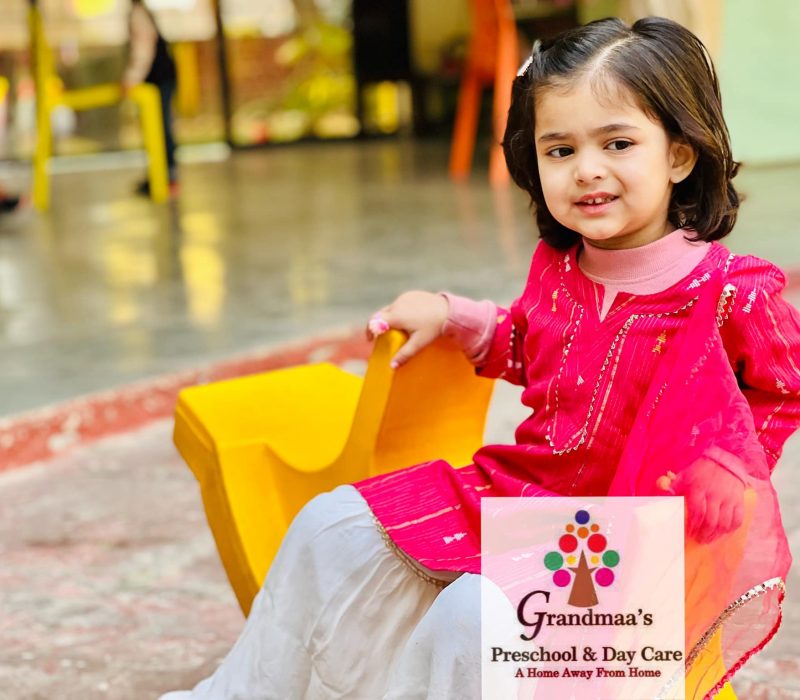 Here at grandma's school we practice learning approaches that adapt to each child and incorporate their strengths and interests. We also have a curriculum that supports creative expression, literacy, music and more. It is said if a child is confident in their early stages of life they have less self-esteem issues in future thus, in our school we encourage activities which build their confidence and help them with decision making.
Safety, security, and cleanliness practices that meet or exceed all state, local, and national guidelines
Our World at Grand Maa's curriculum includes preschool Signature Practices that offer hands-on approaches to encourage the skills your child will need in kindergarten and beyond: